Taco Chronicles returns with a second season on Netflix for all taco lovers. Make sure you order yourself one before you sit to watch this delightful show on all things taco. Netflix has been trying its hand at every genre under the sun and Taco Chronicles is a great addition to that experimentation.
The second season of the series comes with an entourage of tacos, which also goes adeptly into all that's related to this dish. Through this series, we see how tacos are made differently which definitely makes for an interesting watch.
Taco Chronicles season 2 takes us through Mexico, the hub where it all begins, Southwestern U.S. and even some parts of Japan. These regions have their own style which is added to the tacos, these different regions have been shown because every place has its special, mouth-watering style of tacos to offer and it is worth every minute you spend on it.
There are different forms of tacos – there is a deliciously sumptuous-looking taco that is apparently great for a hangover, so after a long night of partying, that's a final stop made by many. Yucatan pork delicacies are famous all over the world, similarly, there's a twist to the signature Cochinita or even the tempura fish tacos from Japan.
The first season of the series is packed with a generous number of taco styles and recipes as well, so make sure you check that out too. Similar to the previous season, this season is made up of thirty-minute episodes.
It's a visual treat, to be honest – there's a lot of thought that has been put into the construction of the food docu-series. The captured footage does so much justice to the visually enticing taco recipes, from the mahi-mahi being fried in oil to birria taco which is nothing without that perfect broth.
Nuanced and detailed!
Food docu-series hasn't been the genre I have indulged in previously, however, without any deliberation, I'd like to mention that documenting a series on food needs a lot of work in terms of delivering the content in the right way. Taco Chronicles has featured characterised narratives and brought out the best Mexico food staple moments which will make your mouth water.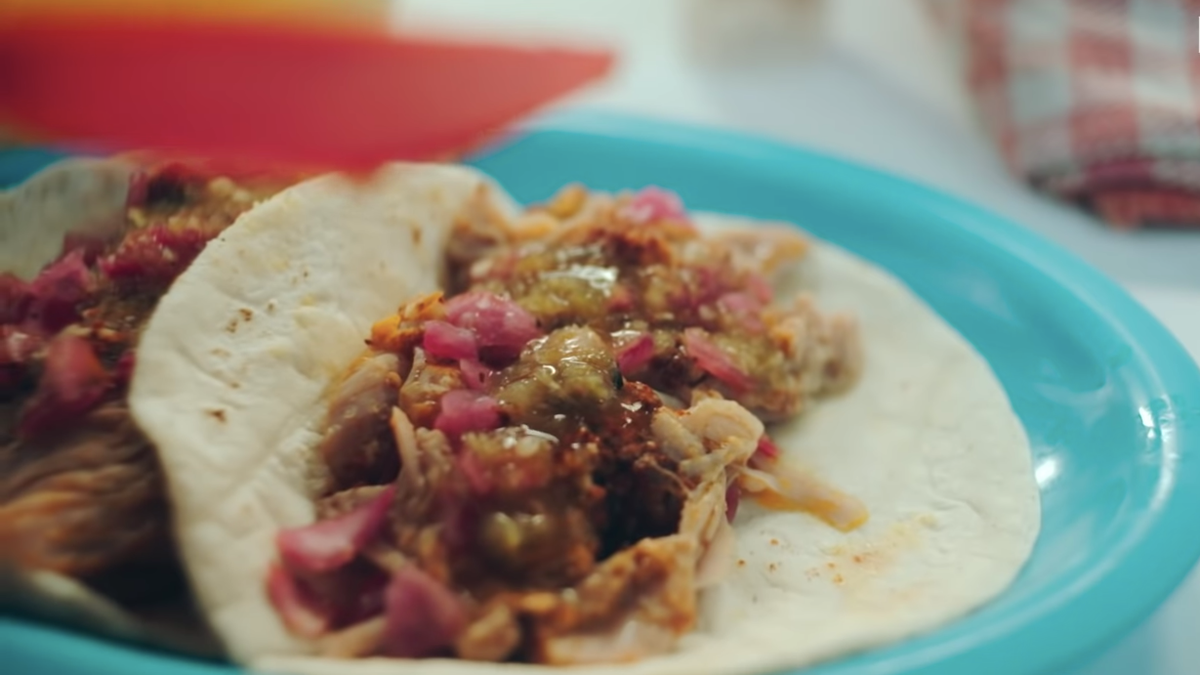 Through interesting voice-overs, taco experts have shared their stories, how the dish is distinctly different from other regions and a lot more. The shots have been captured very thoughtfully because it is a very demanding and difficult job to get the food aesthetic right.
You'll see plenty of shots which shows the magnificent flames roasting the sumptuous meats and a lot of colourful ingredients and generous tossing around of salsa on the beautifully contrasted tortillas. Even if you don't love a taco, you'll want to grab one soon.
You'll love the visual permutations and combinations
Be it the zesty-flavoured meat or even the fish tacos from Japan that is so heavily raved about, everything looks so flavourful and delicious. Not just with the food, but Taco Chronicles has filmed the different communities around these taco spots which will get you all intrigued and wanting to know more. It goes to show that this Mexican delicacy has travelled quite a bit to get to where it is today! Taco Chronicles is a comprehensive and infirmatiove show about all that one needs to know from the world of tacos!
Overal verdict!
Watch it! Most definitely, the show format hasn't changed when it comes to shooting food docuseries but it distinguished itself enough to make a mark. The cinematography is detailed, nuanced and layered with interviews which are insightful and interesting. Taco Chronicles has done a commendable job in upholding the traditions and history of taco making in every region it chose to focus on. This surely is a must-watch for all taco lovers and even non-lovers.
Taco Chronicles season 2 is streaming on Netflix.
Read our other reviews here.